Author Bio: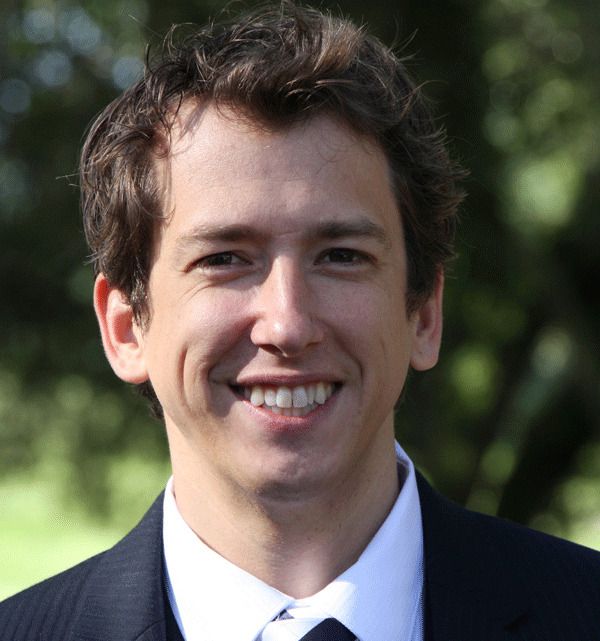 Adam Gillrie
had the unique experience of being home schooled and turning out socially acceptable. His home schooling gave him eight hours a day to write but left him horribly behind in math. Do not buy a book by
Adam Gillrie
for his math skills.
After being home-schooled,
Adam Gillrie
was thrust into the public school system his senior year of high school. Sadly, his socially acceptable skills were not able to save him as he rode the bus.
High school ended and
Adam
majored in Creative Writing at the prestigious University of South Florida. It was here he gained a distinct hatred for Edgar Allen Poe (Sorry, Poe fans). After a year, Adam served a full-time mission for 2 years for his church, and—upon returning to college—he became a respectable Business Major.
Upon graduating,
Adam
did many of the respectable things a talented, socially-acceptable person does with their life. He started a family, had four wonderful children, and became astute at consulting.
Unfortunately,
Adam
s mid-life crises came early and he found himself leafing through the no-less-than-600 book outlines and short stories that he'd written during his home-schooled upbringing. Realizing he had made a terrible mistake being respectable,
Adam
quit his job as a famous consultant and locked himself away to rewrite his book,
Silent Intrusion
.
Three years—and many many editors—later,
Silent Intrusion
was complete. Remarkably, it rose to the top of its category on
Amazon
upon its release (which, of course, has gone straight to
Adam
's head).
Adam
is currently working on the sequel as he slowly makes his way through the 600 books he would like to publish before he dies.
The Interview:
Autumn Jones:
Which book introduced you to speculative fiction?
Adam Gillrie:
I'd have to say Snow Crash by Neal Stephenson. It was one of the first books that just took for granted many of the concepts of Science Fiction without boring me to tears trying to explain the technology.
Autumn Jones:
Do you have an all-time favorite book? What about it makes it your favorite?
Adam Gillrie:
Ender's Game is still my favorite book. I just love how Card captures the potential for children to do great things.
Autumn Jones:
Which author—and/or book—inspired you to start writing?
Adam Gillrie:
Believe it or not, Tom Clancy's The Hunt for Red October was instrumental in starting me down the writing path. I had written since I learned how to read, but that book convinced me I could do it. It didn't hurt that he wrote me back when I wrote him. It wasn't a long letter, but I treasured it for years.
Autumn Jones:
Have you always felt the drive to write a book and share your stories? What are the biggest hurdles you've had to overcome to accomplish it?
Adam Gillrie:
Yes, always. It's what I've known I would do since I learned to read. My biggest hurdles have been the refining process. I have written Silent Intrusion from scratch four times. This is not an effective way to spend one's time—although the book is much better now than the first draft. I've learned how to better refine first drafts while working on Book 2, too.
Autumn Jones:
Of the entire publishing process, what would you say is the most difficult aspect to endure?
Adam Gillrie:
The most difficult aspect is the final polish. It's very frustrating to find a spelling mistake or an incomplete sentence when you've read through a book forty times. It's also frustrating because of the sheer length of a book allows this to happen too easily.
Autumn Jones:
Your main characters had distinct personalities and traits. Are they pieces of you? Were there any actual events or people that inspired any bit of the plot or characters in
Silent Intrusion
?
Adam Gillrie:
Centrally, Silent Intrusion is about the bond between a brother and sister. My younger sister was always a bit wiser than me and looked out for me without me realizing it. I reflected a lot on our relationship when I wrote Silent Intrusion. I also am a complete mess when it comes to organization. So I feel Breaker's pain.
As far as real events. The answer is Yes and No. In my research to write Silent Intrusion, I talked to many people that have had strange experiences, missing time, et cetera. I talked to people who worked in Area 51. Much of what I learned guided my book, but much I created myself.
Autumn Jones:
Do you have a favorite character (to write)? If so, what sets them apart the others?
Adam Gillrie:
Believe it or not, it's Jane. You only get a glimpse of her in Book 1, but I have big plans for that little girl. I'm dying to finish Book 2 so I can get working on Book 4. I don't want to give anymore away than that.
Autumn Jones:
What project(s) are you working on at the moment? And any sneak peeks into Book 2 that you're willing to share?
Adam Gillrie:
Book 2 is going to give answers. You will get to know who the shadows are, you will meet Mike, and you will start to understand what was going on with Jane in Book 1. I feel Book 2 answers a lot of questions I left open at the end of Book 1.
Autumn Jones:
I picture dark rooms, old fashioned type writers, and Amy Winehouse playing. (I have been accused of having an overactive imagination.) Could you describe your writing process to the readers?
Adam Gillrie:
I write deep in the woods on a loud clicking keyboard. I carry my clunky keyboard and laptop with me, find a comfortable chair, and lock myself away. I listen to fast-paced music while I type. I spend my free time running through the story in my head, trying to solve problems. I will write hundreds of pages before I start to get excited. If I'm not excited, the scene isn't ready. I've got stacks and stacks of started chapters that didn't make the cut.
Autumn Jones:
One of the main themes in
Silent Intrusion
is the abductions. Would you ever hope to be abducted by aliens? How would you react?
Adam Gillrie:
As a kid, I totally wanted to be abducted. I went so far as to try and create an obvious abduction opportunity. I laid out in my backyard on my trampoline and imagined it so hard that I was able to convince myself for a few days that it'd happened. Alas, it never did. If I was abducted, I would try and negotiate for technology. I know that sounds strange, but I have always loved gadgets.
Autumn Jones:
I'm not sure of the topic or in what capacity, but would you consider writing a guest post on
The Bearded Scribe
at some point?
Adam Gillrie:
Of course. The Bearded Scribe has been a lot of help to an often confused author such as myself.
Autumn Jones:
Is there anything else that you would like to share with
The Bearded Scribe
's readers that I did not ask you (and you wished I had)?
Adam Gillrie:
Nope. Nothing else.
The Interviewer:
There was once a girl named Autumn Jones. She was born on Easter Sunday in a tiny, shoreline town in Michigan. Autumn's formative years were spent in and around the greater Grand Rapids, Michigan area. With a father in radio broadcasting and a former 4th grade teacher for a mother, communication and reading were a way of life. Books were not only a fun, free adventure, but a great way to learn about the world outside of small-town, Michigan, too.
After graduating from high school, Autumn ventured out west to Utah where she found wide open spaces, new faces and room to make her big mistakes. She worked for a year to establish residency and then attended Utah Valley State College (now
Utah Valley University
). After two years there, she transferred to the
University of Utah
where she graduated with a degree in Political Science and Communications. Autumn was planning an adventure to law school when she met the love of her life and decided to follow a different path that included marriage, government work, and having 3 children in 3 years.
Having once aspired to be the next great American author, these days Autumn's favorite form of writing involves limited characters in social-media formats. Her sarcastic take on daily life as a mother and government employee is a creative exercise that keeps life exciting. During much of her late teens and early twenties the majority of her reading included books like
Methods and Models: A Guide to the Empirical Analysis of Formal Models in Political Science
. After having her first baby, her book log was full of things like
In a People House
. These days, she is reading anything she can get her hands on—from trashy novels like
50 Shades of Grey
to YA Dystopian series like
The Hunger Games
. Autumn has a varied love of literature. Stories that entertain, provoke thought, and transport her to another location are a criteria these days.
When she's not at work managing the office affairs of a child advocacy center (Employee of the Month, March 2010), driving carpool, and running a busy household, Autumn can be found curled up with her
Kindle
and surrounded by half a dozen books in various stages of read. Autumn is an avid fan of dramatic, prime-time television shows, musical theater, overpriced coffee, and sushi.